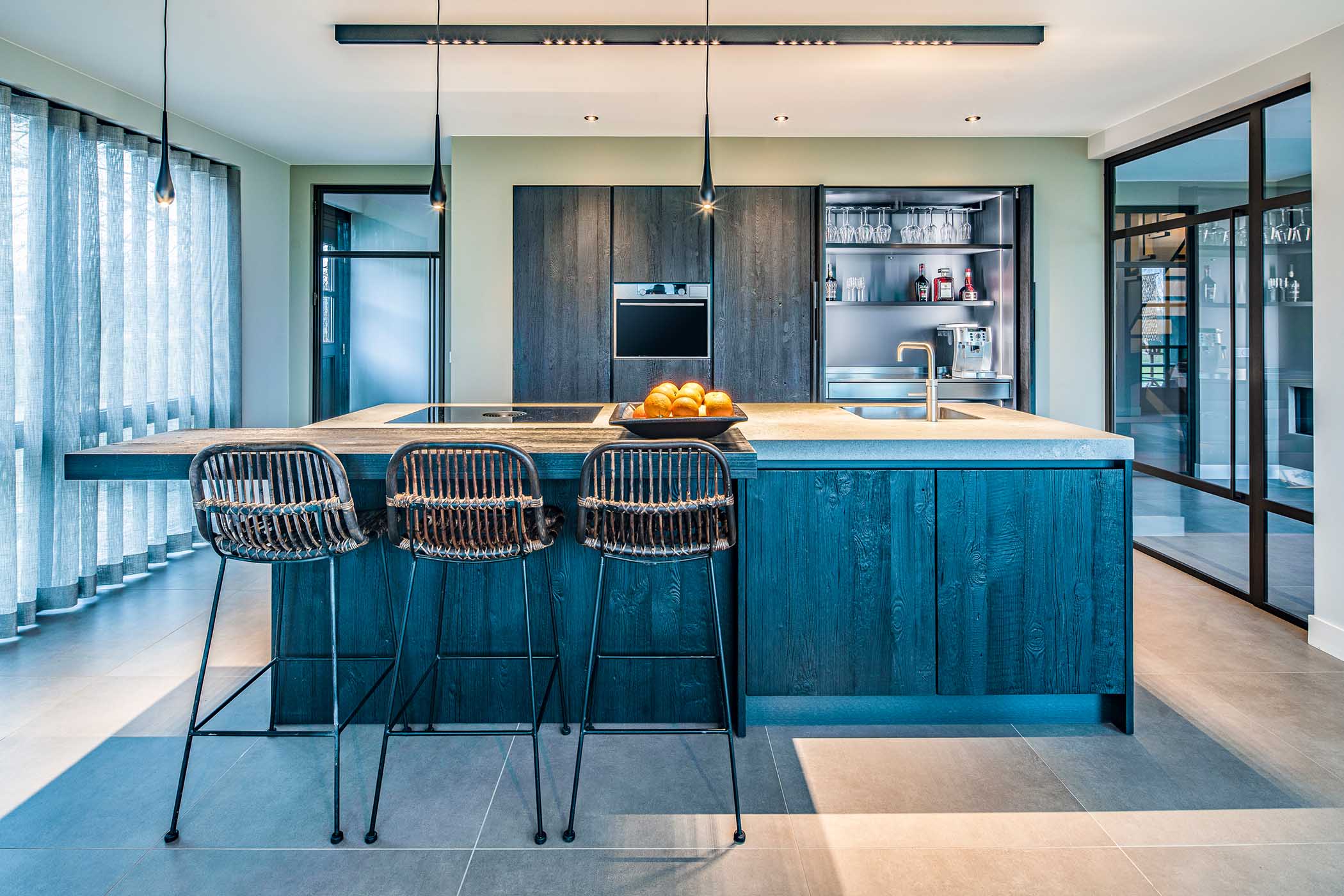 Waarbij ruwe, pure materialen veelvuldig worden gebruikt in combinatie met stoere, donkere kleuren. Denk aan Roestvrijstaal, Fenix, beton, dik, zwart en grof hout.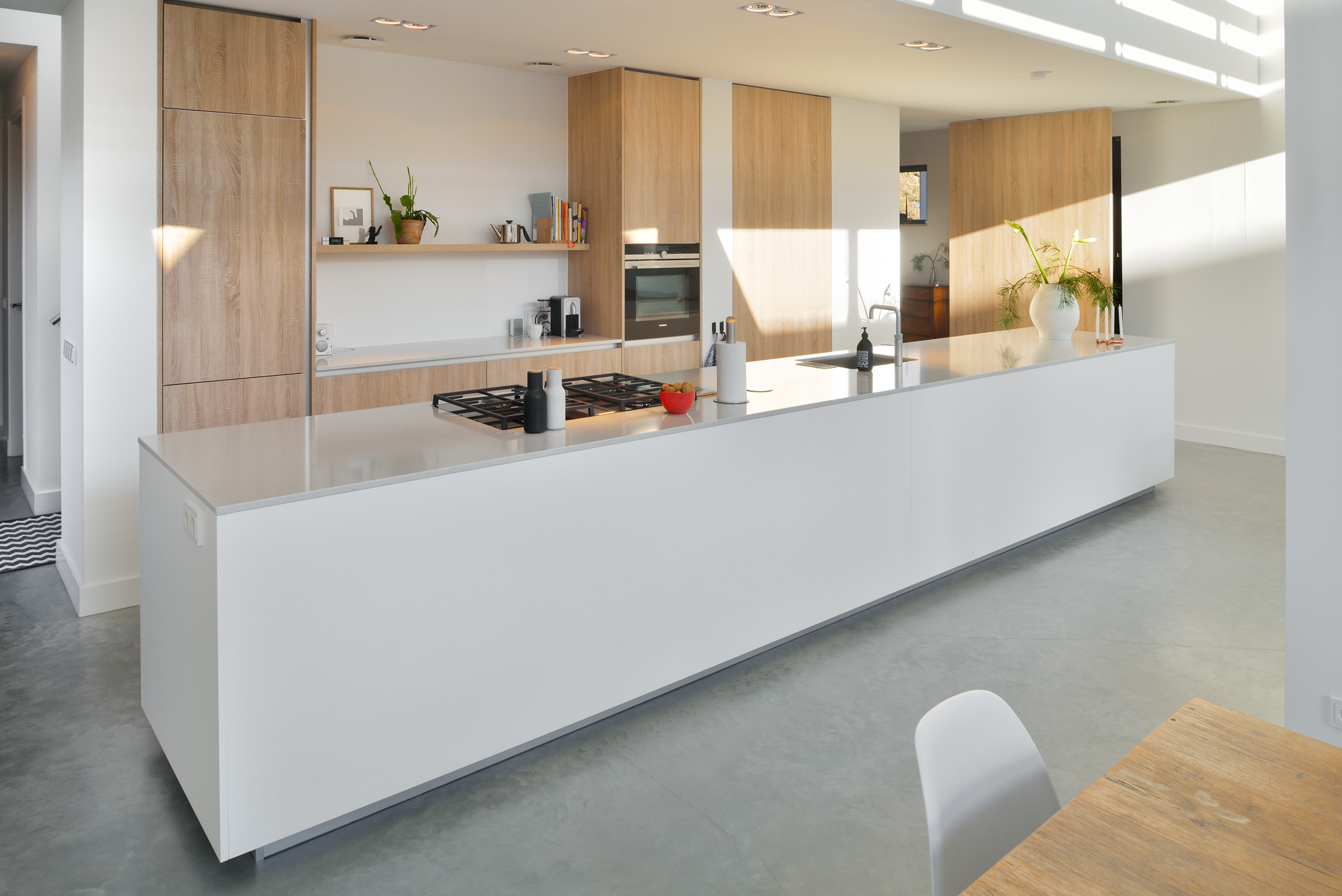 Een dun blad, helemaal greep loos en minimalistisch, de keuken puur in zijn eenvoud.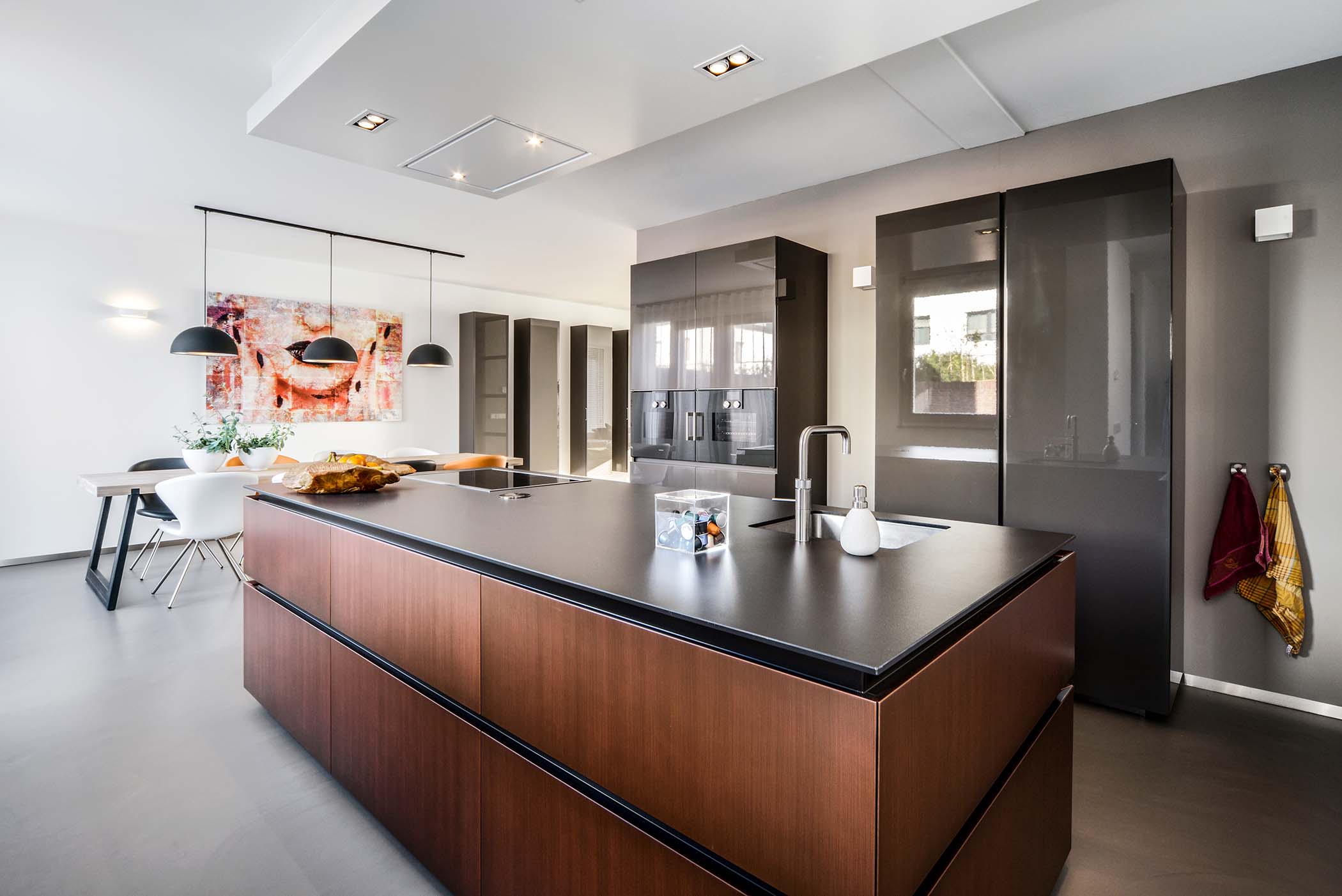 Of voor een warme uitstraling
Waarbij een uitgesproken kleur, hout of marmer de boventoon voert en zorgt voor een warme en luxe uitstraling.